From August 21st to August 24th, Prof. Martin Mönnigmann (RUB Bochum) and David Müller (RUB Bochum) spent a productive week with the partners of the FrontSeat project at STU in Bratislava (STUBA). The visit was carried out within the Horizon Europe Project FrontSeat.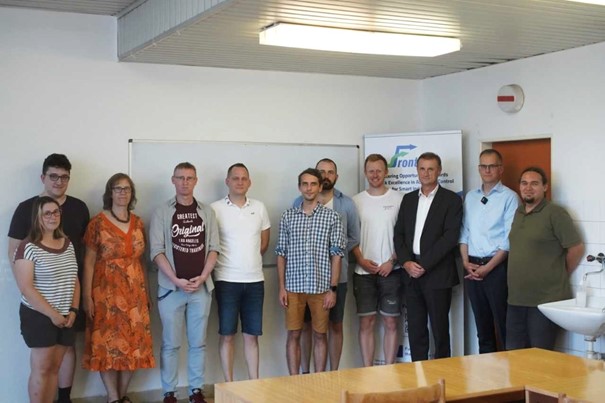 It was the purpose of the visit to evaluate the current state of the research and education programs at the Department of Information Engineering and Process Control, FCHPT STU. The goal was to find potential for optimization in research and teaching that would ensure the university's long-term success. The visit also encompassed an exchange of teaching materials for future joint courses on optimal and predictive control. Read more in:
Teaching "recursive stability" of MPC to engineering students
Thanks to our colleagues at STUBA for their good suggestions on how to improve our course on Applied Optimal and Predictive Control.
This project has received funding from the European Union's Horizon under grant no. 101079342 (Fostering Opportunities Towards Slovak Excellence in Advanced Control for Smart Industries).
Text/Foto: David Müller (RUB)