On May 19, we organized a scientific seminar on "Motion Analysis Tool for Orthopedic Diseases". The scientific seminar was led by Pavel Jičinský, a PhD student at the University of Pardubice. The scientific seminar was organized in the framework of the FrontSeat project as part of the seminar series on "Research Seminar on Smart Cybernetics".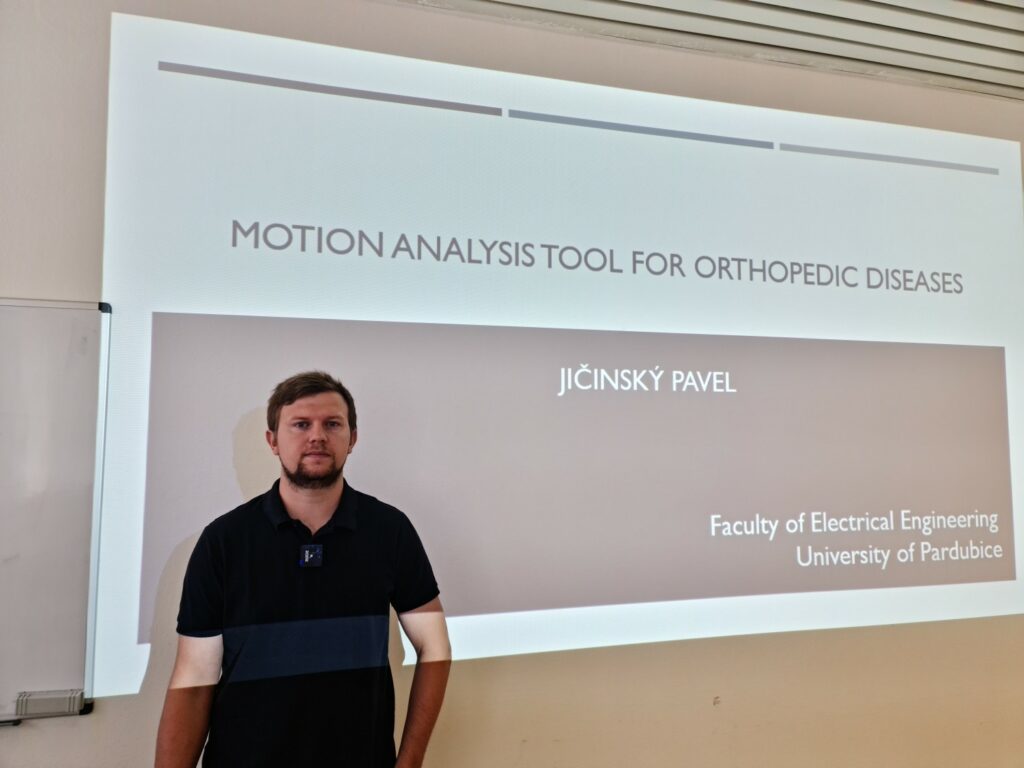 Abstract:
Rehabilitation after invasive orthopedic surgeries is an important step in the process of the patient's convalescence. It is customary for the attending physician to assess the rehabilitation course according to the level of previous experience and subjective analysis. It is becoming more popular to supplement this subjective view with measured data, assuring accuracy, repeatability, and, most importantly, objectivity. This is usually done by measuring and estimating the patient's motion data, such as acceleration or orientation, creating a patient substitution model. Such a model is then examined with a subsequent analysis of the measured data by a classification application. The work is focused on the development of a system consisting of a series of battery-powered mobile devices for diagnostics based on the patient's motion data. The system fuses the data from inertial measurement units, strapped on every segment of the patient's limbs, and estimates the segment's spatial orientation with electromyographic measurements obtained from the muscles of interest. This way, a thorough objective assessment of the patient's movement is acquired. The system is under development and will be tested with real patients in cooperation with the Faculty Hospital of Královské Vinohrady, Prague.
This project has received funding from the European Union's Horizon under grant no. 101079342 (Fostering Opportunities Towards Slovak Excellence in Advanced Control for Smart Industries).