Our recent meeting, held on September 22nd between Bayer PPI Group and IAM STUBA Group, featured engaging presentations and discussions on various topics.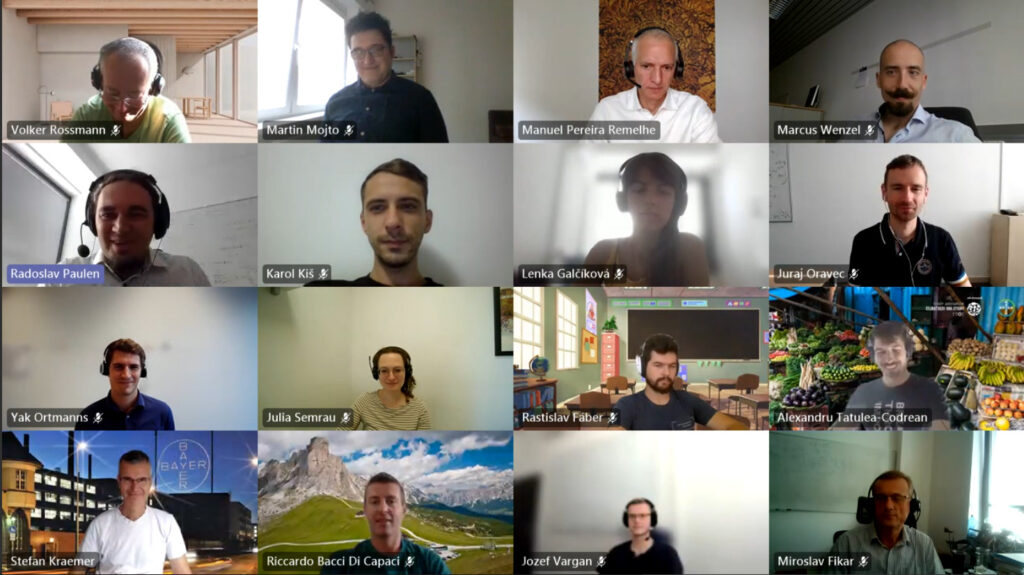 Within the meeting researchers from STUBA, they introduced themselves to the Bayer PPI Group. Radoslav Paulen, an associate professor at STU, introduced the research groups at the Institute of Information Engineering, Automation, and Mathematics. Rastislav Fáber, a PhD. student at STU presented his research in Machine Learning-based classification of online industrial datasets, and Martin Mojto, a graduate of PhD. studies at STU showed his results in the Data-driven design of linear soft sensors.
This project has received funding from the European Union's Horizon under grant no. 101079342 (Fostering Opportunities Towards Slovak Excellence in Advanced Control for Smart Industries).