One of the objectives of the FrontSeat project is to deepen the cooperation between the Slovak University of Technology in Bratislava and the Ruhr-Universität Bochum (Ruhr University Bochum) in Germany. A group of young researchers and PhD students from the Institute of Automotive Mechatronics FEIIT STU and Institute of automation, measurement and applied informatics FME STU participated in a working visit to this prestigious university from 6 to 9 February 2023.
The group from FEIIT STU participated in several meetings and consultations with members of the Digital Engineering Chair, who, like our staff, are involved in modern digital technologies (virtual reality, 3D engines, generative design, interoperability, edge and cloud computing, …) and their implementation in industry and services. This is an important trend in the convergence of information technology and automation, which is one of the highlights of the Industry 4.0 concept.
The group from FME STU met with its twin – the collective led by prof. Mönnigmann from the Chair of Automatic Control and Systems Theory, resulting in three days of discussions with doctoral students and visits to several laboratories. As a part of their visit, they also introduced the project partners to the AutomationShield project aimed at the development of low-cost miniature didactic devices for control engineering education and research and presented several devices within a hands-on workshop.
All meeting participants also visited the new university research centre ZESS, with a guided tour of its laboratories (Industry 4.0, drones, …) and presentations of current research projects.
Staff from both faculties made the following presentations:
Oto Haffner (FEEIT STU): Introducing of Institute of Automotive Mechatronics
Erik Kučera (FEEIT STU): Digital Technologies for Industry 4.0: Augmented Reality, Cloud and Petri Nets
Rudolf Pribiš (FEEIT STU): Experimental Platform for Digital Technology for Industry 4.0
Michal Balla (FEEIT STU): Motivation for Internship: Personal Experience and Research Focus
Martin Gulan (FME STU): AutomationShield: an open-source hardware and software initiative for control engineering education
Staff from both universities took away useful knowledge, new impulses for scientific work, and the prospect of closer cooperation with a foreign partner.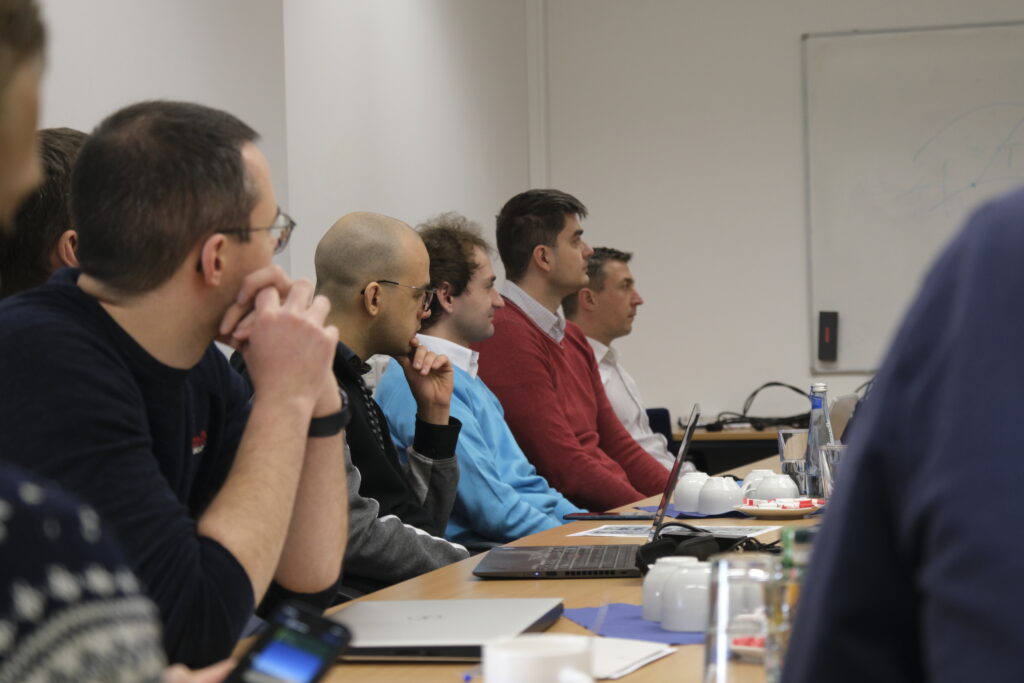 See also:
https://www.facebook.com/FEI.STUBA/posts/pfbid02xg7pmAALrTd1y6pygPKpQn5JFWpGsFdgtFawS5mDJHTptmU8xg8pyMGgqSzwmN1ql
https://www.facebook.com/mechatronika.cool/posts/pfbid0foVGMWXB1HdLV1cvJ1vzWcjQMbx5qkmyvPhycv6528EuPSWAR7gfJurxvAxK97nDl
https://www.instagram.com/p/Co18NYHJhwy/
https://www.instagram.com/p/Co1aynao30q/
https://www.linkedin.com/posts/fei-stu_collaboration-university-activity-7033347510924382208-r8rh?utm_source=share&utm_medium=member_desktop
https://www.fei.stuba.sk/sk/diani-na-fei/aktuality/spolupraca-s-rurskou-univerzitou.html?page_id=6083