On the 15th and 16th of June, the recently formed FrontSeat Industry Council for Cybernetics had its second, this time a less formal meeting of "Academia Meets Industry" at the Wellness Hotel Patince in the very south of Slovakia.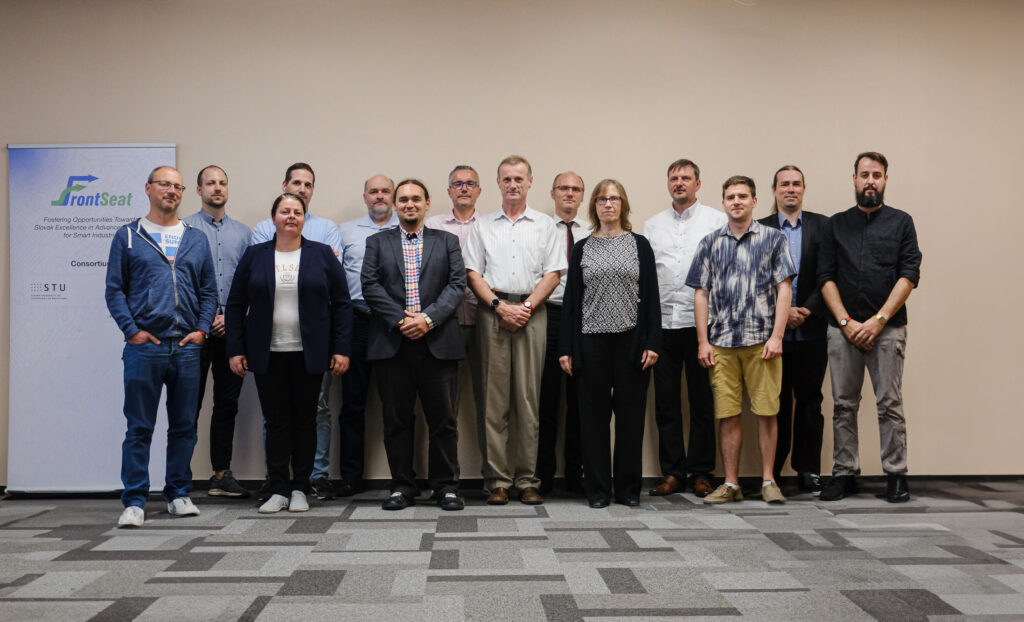 "Academia Meets Industry" seminars are activities aimed to stimulate discussion between academia and industry managers and practitioners. We believe in the need for the industry to play an active role in this discussion to help to shape the academic research agenda that would reflect their pressing and emerging issues.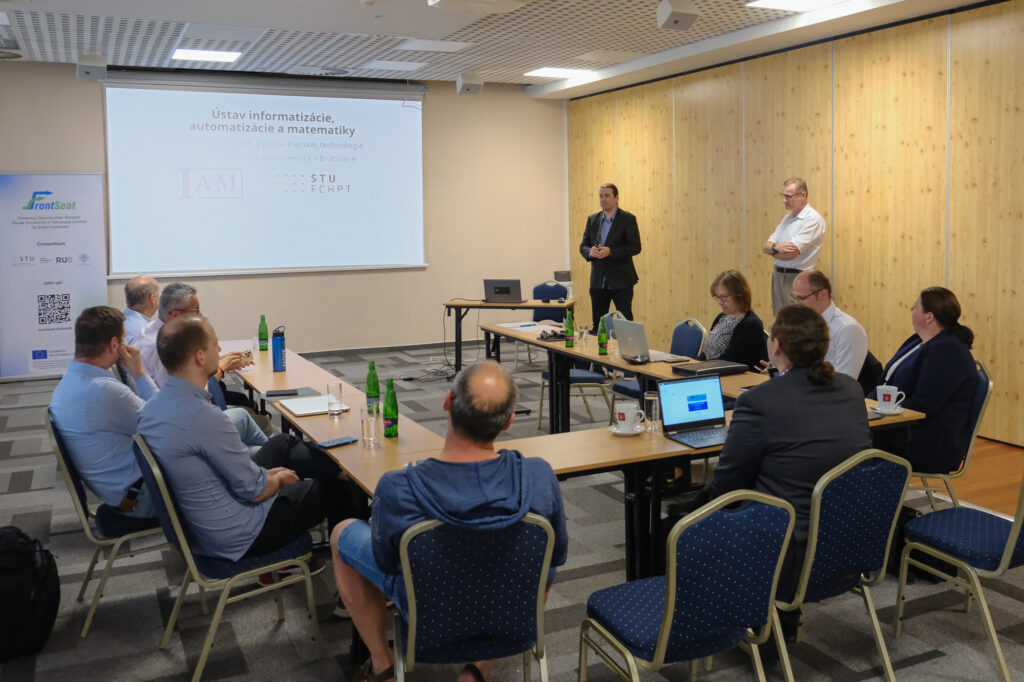 The afternoon "Academia Meets Industry" seminar picked up on the initial meeting held in February, and after the official opening started with short presentations of the participating institutes from five faculties of the Slovak University of Technology in Bratislava, given by their representatives, namely Prof. Fikar, Prof. Vrábel, Prof. Rosinová, Prof. Duchoň, and Dr. Juhás. In addition to introducing the workplace, its personnel, and study programs, the presentations focused on current research activities and selected examples of cooperation with industry. They were intertwined with stimulating discussion and questions raised by the industrial partners representing seven companies: Ing. Peter Beňo, PhD. (Photoneo), Ing. František Jantoška (Schunk), Ing. Hynek Procházka, PhD. (Prosystemy), Ing. Ondrej Kolimár (SmartBase), Ing. Daniel Zverko (IQLOGY), Ing. Zuzana Kovaríková (VÚEZ), Ing. Pavol Buček, PhD. (ŽP VVC).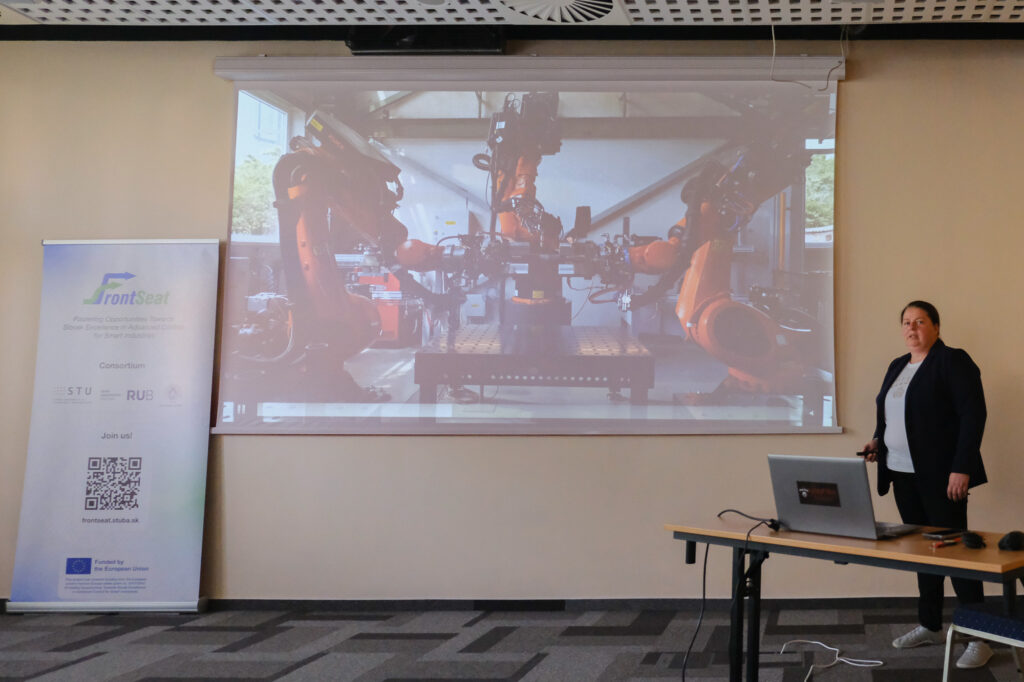 The next point of the meeting was a presentation of Ing. Zuzana Kovaríková of VÚEZ, a.s. who presented their cooperation with the Institute of Robotics and Cybernetics in terms of joint R&D projects, co-supervised bachelor, master, and dissertation theses, and a particular success story that resulted in a robotic workplace for intelligent welding of small-scale production. At the end of June, this joint result will also be presented in Munich at Automatica – the world's leading trade fair for smart automation and robotics.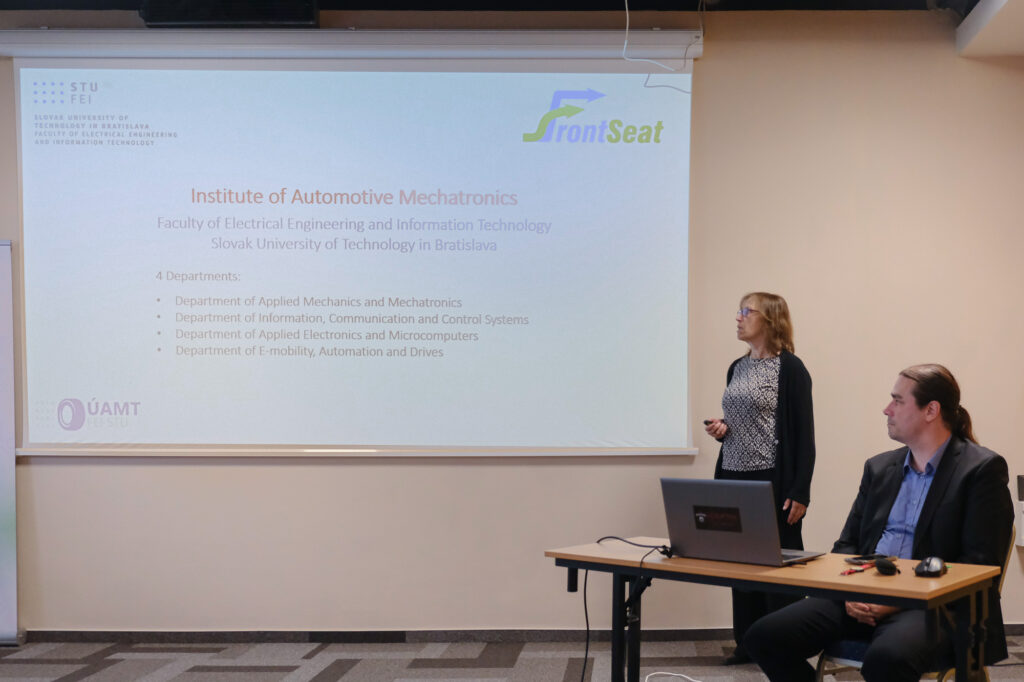 The joint discussions continued at the dinner table, later in the pool, and were interrupted by a pleasant wine-tasting ceremony that lasted until the closing and departure the next day. Among others, we had a chance to discuss and initiate several ways of cooperation and mutual support, for example by involving the students in applied research projects of the companies via final theses, co-funding the laboratories, providing specific technologies, and promoting each other in general.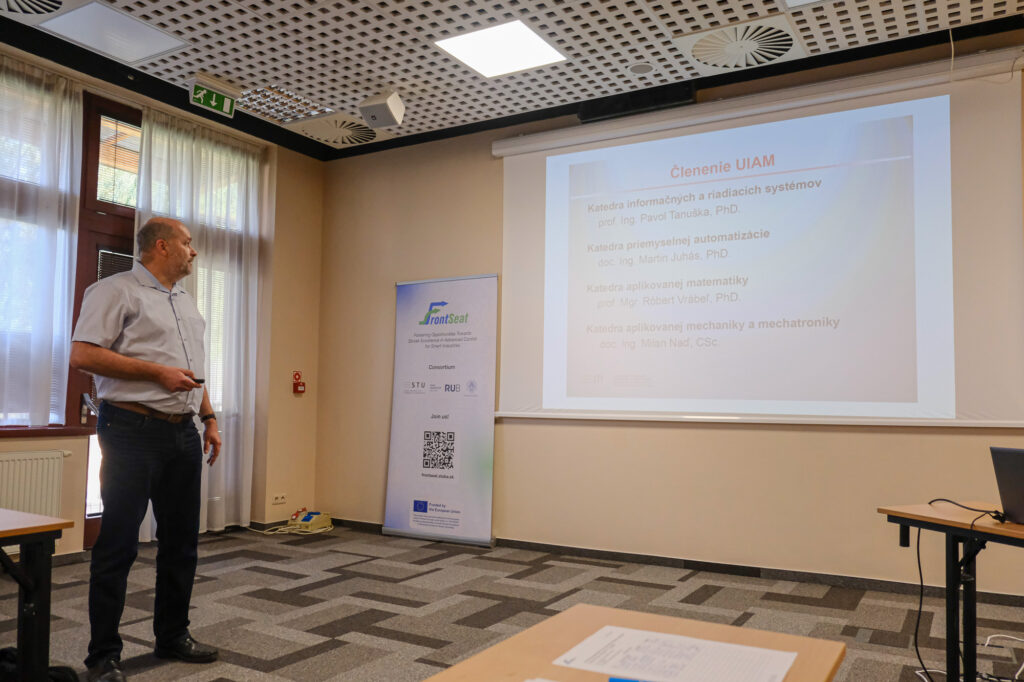 The council agreed to have its next meeting in the fall at one of the faculties of STUBA, where in turn the industrial partners shall give presentations and identify potential problems to be solved.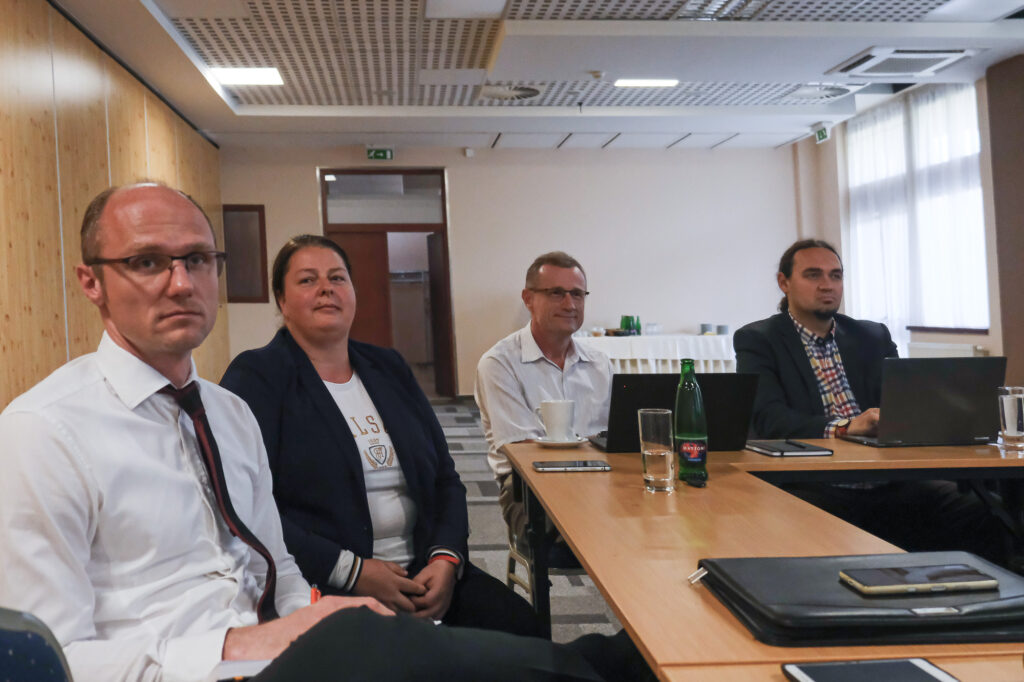 Text: Martin Gulan, Foto: Peter Beňo
This project has received funding from the European Union's Horizon under grant no. 101079342 (Fostering Opportunities Towards Slovak Excellence in Advanced Control for Smart Industries).