On November 25, we organized a scientific seminar on "The Whole Procedure of a Device Development". The scientific seminar was lead led by Peter Bakaráč, a researcher at the Institute of Information Engineering, Automation and Mathematics FCFT STU. The scientific seminar was organised in the framework of the FrontSeat project, as part of the seminar series on "Research Seminar on Smart Cybernetics".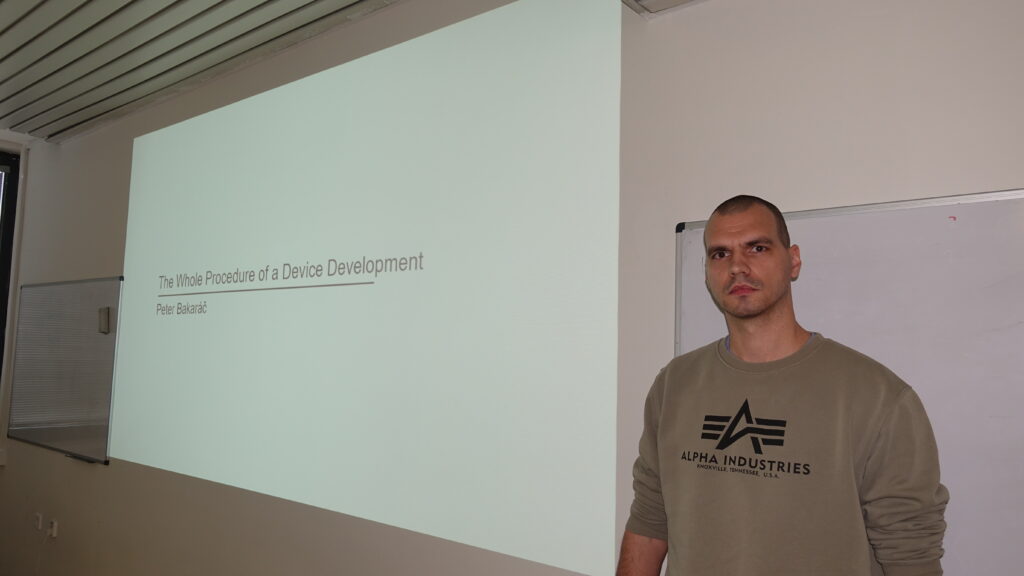 Abstract:
Teaching the process control theory would never be fully effective without educational and laboratory devices. Moreover, the popularity and applicability of the world of IoT is significantly rising each day. Therefore, the development of educational devices strongly needs to keep up with the trends and new requirements. One of these devices is also the Smart Green House based on IoT with capability of appliance of process control theory. The complete development process will be presented.
This project has received funding from the European Union's Horizon under grant no. 101079342 (Fostering Opportunities Towards Slovak Excellence in Advanced Control for Smart Industries).