We are happy to share the relevant news of the project FrontSeat on our dedicated web page.
The homepage of project FrontSeat is available at the domain:
We selected this domain as it is very simple and easy to remember. Simultaneously, we have chosen this domain because we believe that the project FrontSeat meets some of the core pillars of the European Union that made the European Union attractive for the European countries – in our case, the borderless scientific research and education. In the project FrontSeat, the members of the consortium: the universities the Slovak University of Technology in Bratislava (STUBA, Slovakia), the Ruhr University Bochum (RUB, Germany), and the University of Pisa (UNIPI, Italy), closely cooperate to meet the project goals.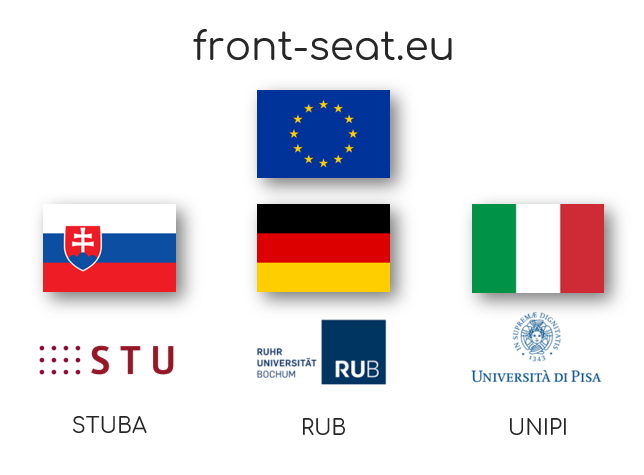 Behind the scene, there is a transmission into the server hosting the project homepage: https://frontseat.stuba.sk
Therefore, if you prefer, you may save also this link as a bookmark in your web browser.
The design of the initial version of the web is well-structured to provide all the necessary parts for worldwide visitors.
This project has received funding from the European Union's Horizon under grant no. 101079342 (Fostering Opportunities Towards Slovak Excellence in Advanced Control for Smart Industries).