We are thrilled to share the exciting news that the FrontSeat project has successfully launched its official LinkedIn profile, marking a significant milestone in our journey to connect with a wider audience and engage with the professional community on this platform.
https://www.linkedin.com/in/frontseat-project-b88b31279
We cordially invite you to follow FrontSeat and actively engage with our content by sharing it with your network. Your support is greatly appreciated.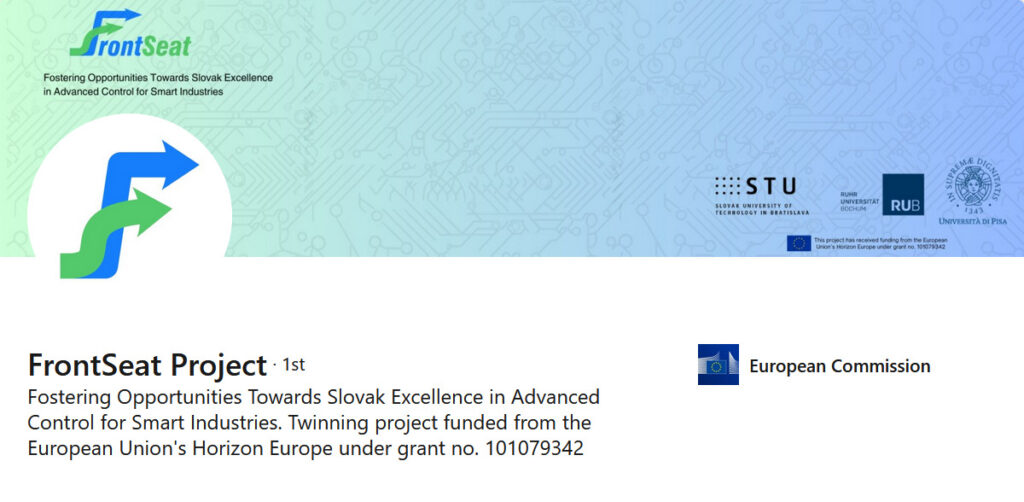 This project has received funding from the European Union's Horizon under grant no. 101079342 (Fostering Opportunities Towards Slovak Excellence in Advanced Control for Smart Industries).