On November 4, we organized a scientific seminar on "Deep Learning and its Place in Process Control". The scientific seminar was lead led by Roman Kohút and Karol Kiš, PhD students at the Institute of Information Engineering, Automation and Mathematics FCFT STU. The scientific seminar was organised in the framework of the FrontSeat project, as part of the seminar series on "Research Seminar on Smart Cybernetics".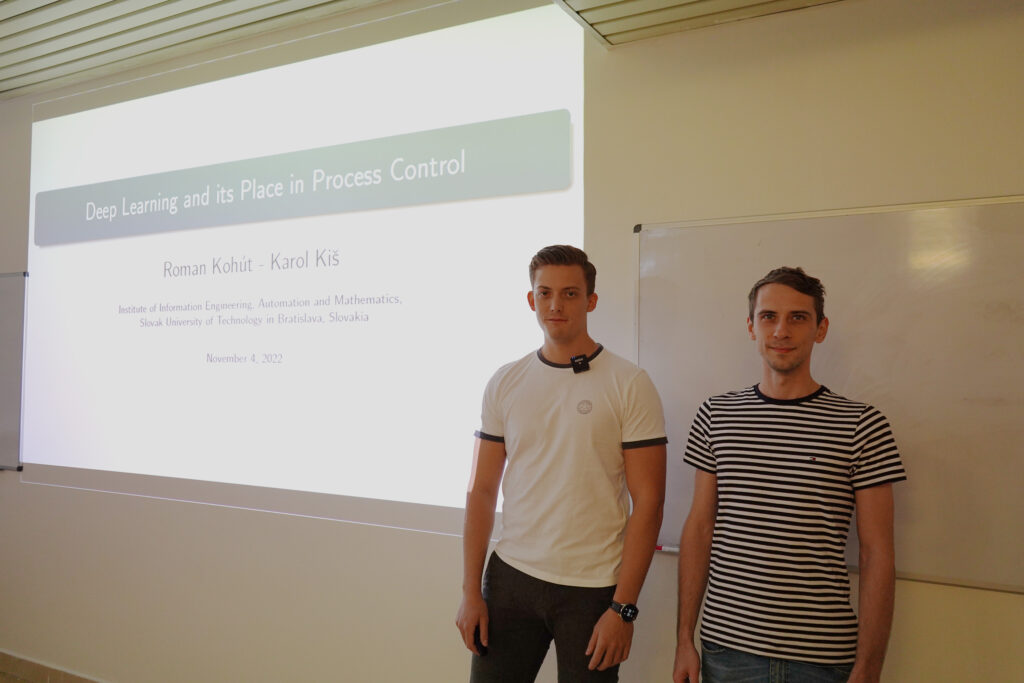 Abstract:
In this talk – or rather tutorial, we discuss straightforward methodology on how to build, train and deploy deep neural networks for various concepts in process control. The seminar includes neural network basics, python implementation, and its application as a controller or nonlinear model.
This project has received funding from the European Union's Horizon under grant no. 101079342 (Fostering Opportunities Towards Slovak Excellence in Advanced Control for Smart Industries).