On December 9, we organized a scientific seminar on "Data Collection and Processing". The scientific seminar was led by Ľuboš Čirka, a lecturer at the Institute of Information Engineering, Automation and Mathematics FCFT STU. The scientific seminar was organised in the framework of the FrontSeat project, as part of the seminar series on "Research Seminar on Smart Cybernetics".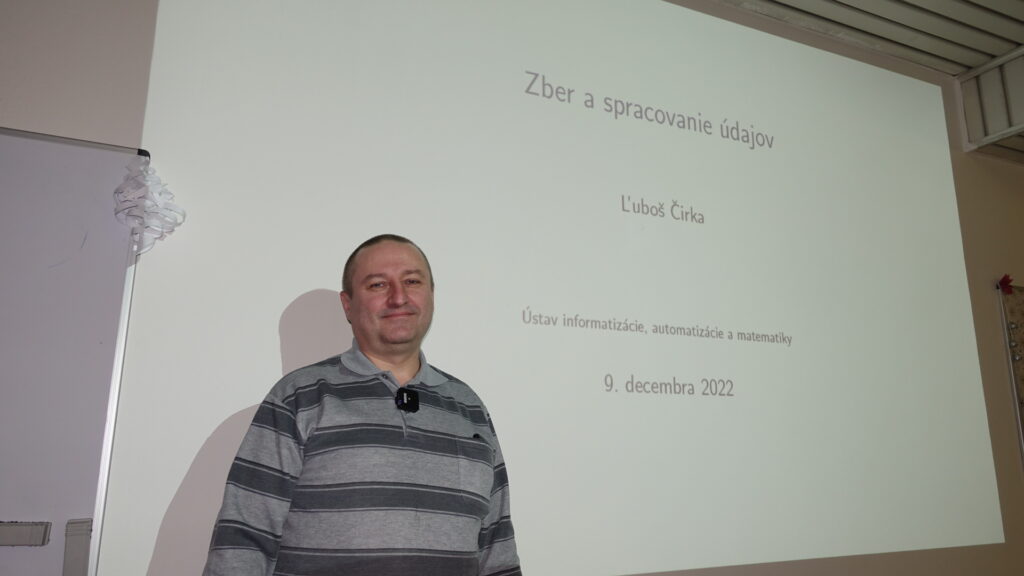 Abstract:
Emerging environmental substances are not necessarily new chemicals. They are substances that have often long been present in the environment but whose presence and significance are only now being elucidated. NORMAN has identified a list of the currently most frequently discussed emerging substances and emerging pollutants. These substances are contributed by members of the NORMAN network and external organisations via Substance List Exchange and then merged together in the Substance Database. NORMAN systematically collects in the EMPODAT database monitoring data and information on the effects and hazardous properties for these substances. On the basis of this information, the substances are assigned to priority action categories by the NORMAN Prioritisation Working Group. "Emerging substances" can be defined as substances that have been detected in the environment, but which are currently not included in routine monitoring programmes at the EU level and whose fate, behaviour and (eco)toxicological effects are not well understood. The goal of my work in this project is to create tools for collecting, storing and processing measured data.
This project has received funding from the European Union's Horizon under grant no. 101079342 (Fostering Opportunities Towards Slovak Excellence in Advanced Control for Smart Industries).