On April 21, we organized a scientific seminar on "Challenges and opportunities in forecasting, optimization, and monetization of renewable energy". The scientific seminar was led by Michal Kvasnica, a professor at the Slovak University of Technology in Bratislava. The scientific seminar was organized in the framework of the FrontSeat project as part of the seminar series on "Research Seminar on Smart Cybernetics".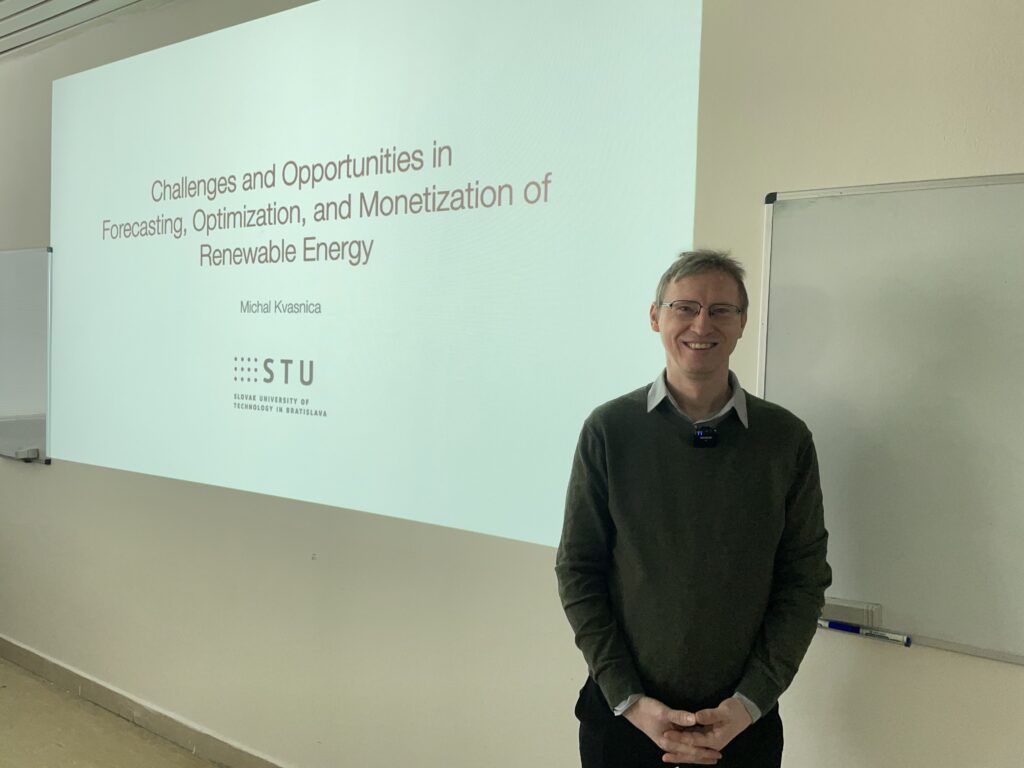 Abstract:
Forecasting, optimization, and monetization of renewable energy are crucial issues in the transition toward a sustainable energy system. This talk will focus on the challenges, opportunities, and partial solutions related to these topics. Firstly, we will discuss the importance of solar energy forecasting. Specifically, we highlight the importance of forecasting not just the nominal production, but also predicting the confidence intervals. The second main challenge stems from a lack of training data because solar parks are often subject to artificial curtailment. Next, we will address the topic of optimization of power flows in smart grids with a special focus on providing scalable solutions. Finally, we will cover the monetization of renewable energy, including dynamic power purchase agreements and cross-border agreements.
This project has received funding from the European Union's Horizon under grant no. 101079342 (Fostering Opportunities Towards Slovak Excellence in Advanced Control for Smart Industries).