Assistant professor Riccardo Bacci di Capaci (Department of Civil and Industrial Engineering of the University of Pisa, Italy) visited the Institute of Information Engineering, Automation, and Mathematics, FCHPT STU in Bratislava. This one-week visit, organized as part of the FrontSeat project, was an enriching experience aimed at enhancing our research capabilities and fostering knowledge-sharing in education.
Throughout my stay, I engaged in numerous informal gatherings where I delved into the scientific projects of various researchers and PhD candidates from STUBA. Together, we generated captivating ideas with the goal of establishing a robust collaboration in the field of system identification.
Specifically, here are the highlights of my visit:
On Tuesday, September 19th, I was privileged to lead a seminar titled "A System Identification Package for Python: Current Features and Future Developments" as part of the Research Seminars on Smart Cybernetics series (read more). I had the opportunity to introduce the audience from FCHPT STU to SIPPY, our sophisticated system identification package for Python.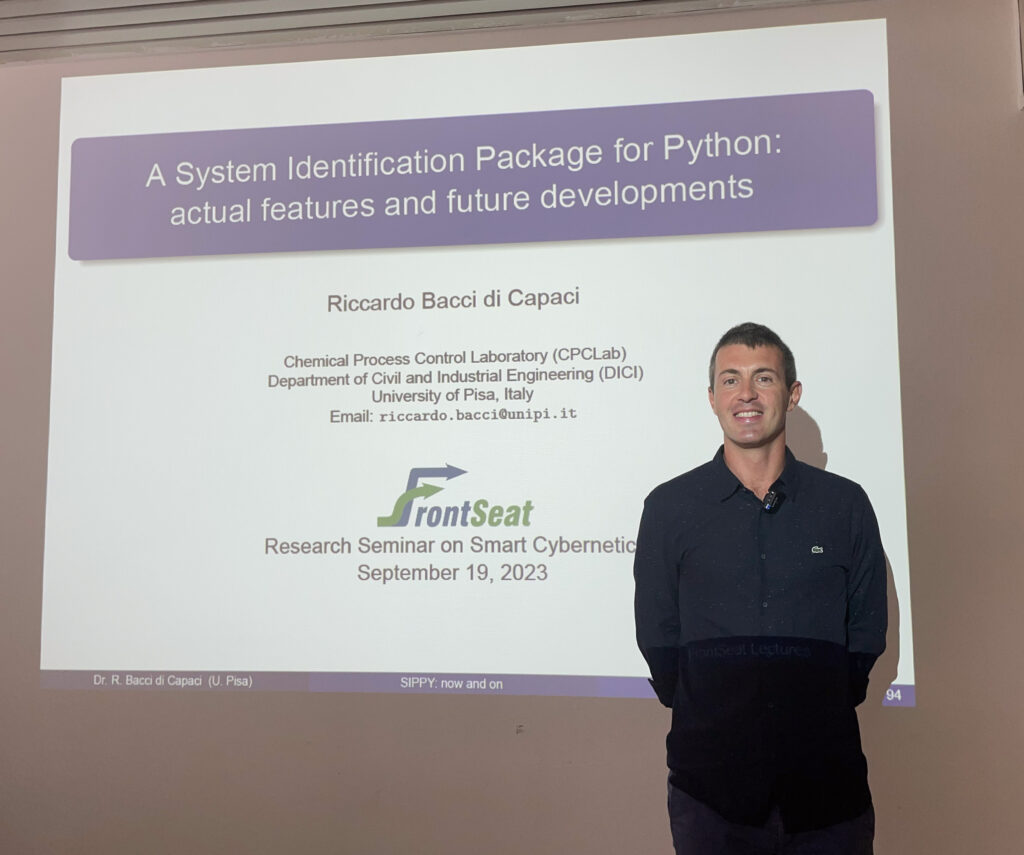 I collaborated closely with Jozef Vargan – a PhD student, on his recent project focused on the identification of both processes and controllers in a cascade control architecture within a polymerization unit at Slovnaft, a petrochemical refinery in Bratislava.
Engaging discussions took place with associate professor Radoslav Paulen and Rastislav Faber – a PhD student regarding their PhD program centered around hybrid modeling and real-time optimization under uncertainty. During these conversations, we set the groundwork for future collaboration and envisioned potential visit exchanges. Moreover, we explored the incorporation of advanced machine learning features into SIPPY.
On Wednesday, September 21st, I exchanged ideas with professor Miroslav Fikar concerning possible extensions to SIPPY, focusing on input/output models with matrix fraction descriptions that are well-suited for MIMO systems.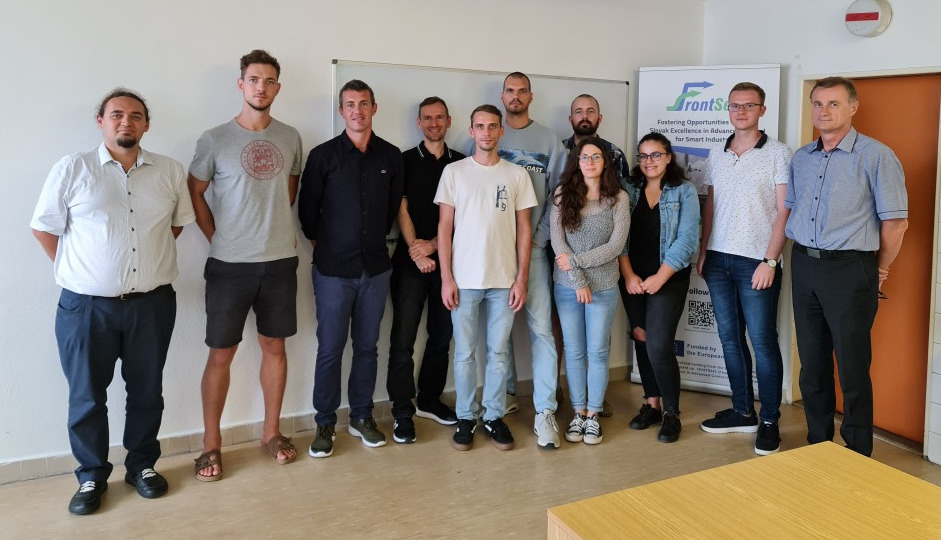 Wrapping up the week on Friday, September 22nd, I participated in the Exchange PPI-STU Bratislava, a collaborative research event bringing together Bayer PPI Group and IAM STUBA Group. The event featured engaging presentations and discussions covering a diverse range of topics.
In addition to the immensely fruitful scientific engagements, I thoroughly enjoyed the overall experience—exploring the charming city of Bratislava, basking in delightful weather, savoring delectable local cuisine, and even engaging in a friendly game of tennis with Rado (UNIPI emerged victorious!)
This project has received funding from the European Union's Horizon under grant no. 101079342 (Fostering Opportunities Towards Slovak Excellence in Advanced Control for Smart Industries).